A 360 degree subscription based solution for schools
'We code for education' – Empowering education life cycle through advanced technology driven platform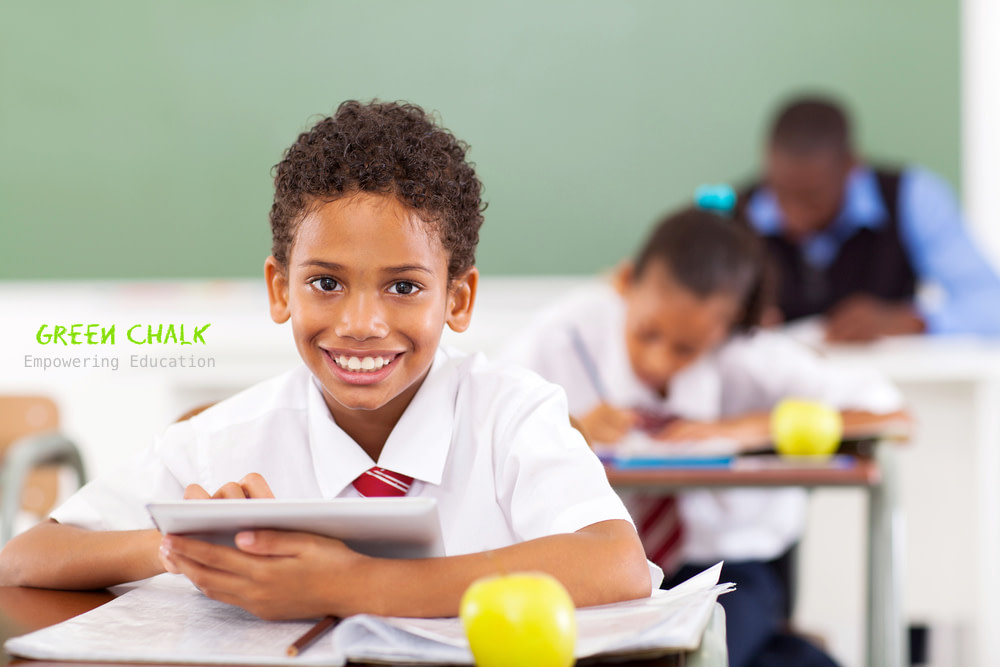 Green Chalk®, a software platform, and an
Online school management software
which can empower the region's education system. Green Chalk® will be providing a platform for schools, parents, and students. Green Chalk® will evolve into a complete system based on customer requirements. You no longer need to adapt to a software system, wherein Green Chalk® will adapt itself to you. The next features you may require to incorporate are decided on the basis of the feedback from the customer. The question we ask is, does this solve your problem? Is there anything else we can do better? Scottsdaleglobal is the
CRM for school management in Kerala.
360-degree solution for schools
Online Admission Management with online application and admission fee collected via payment gateway
Smart Kid Transportation Management system including GPS tracking
Two-way communication module with parents and school
360-degree fees management solution such as online payments via payment gateway, fee rule set up, projection, duelist, MIS, CASH Counter management system for visiting parents/cash payments
Academic Management
SMS and automated call integration for overdue payments, admission status changes, other important information.
Multiple Institutions – We manage it centrally
GREEN CHALK® with its centralized console will enable the school management to  watch multiple institutions in real time
Multiple Institution management is simpler than never before
The advanced dashboard will display vital information regarding all schools in realtime. This is not limited to total students, teachers, classes, income, attendance, performance, real time vehicle tracking etc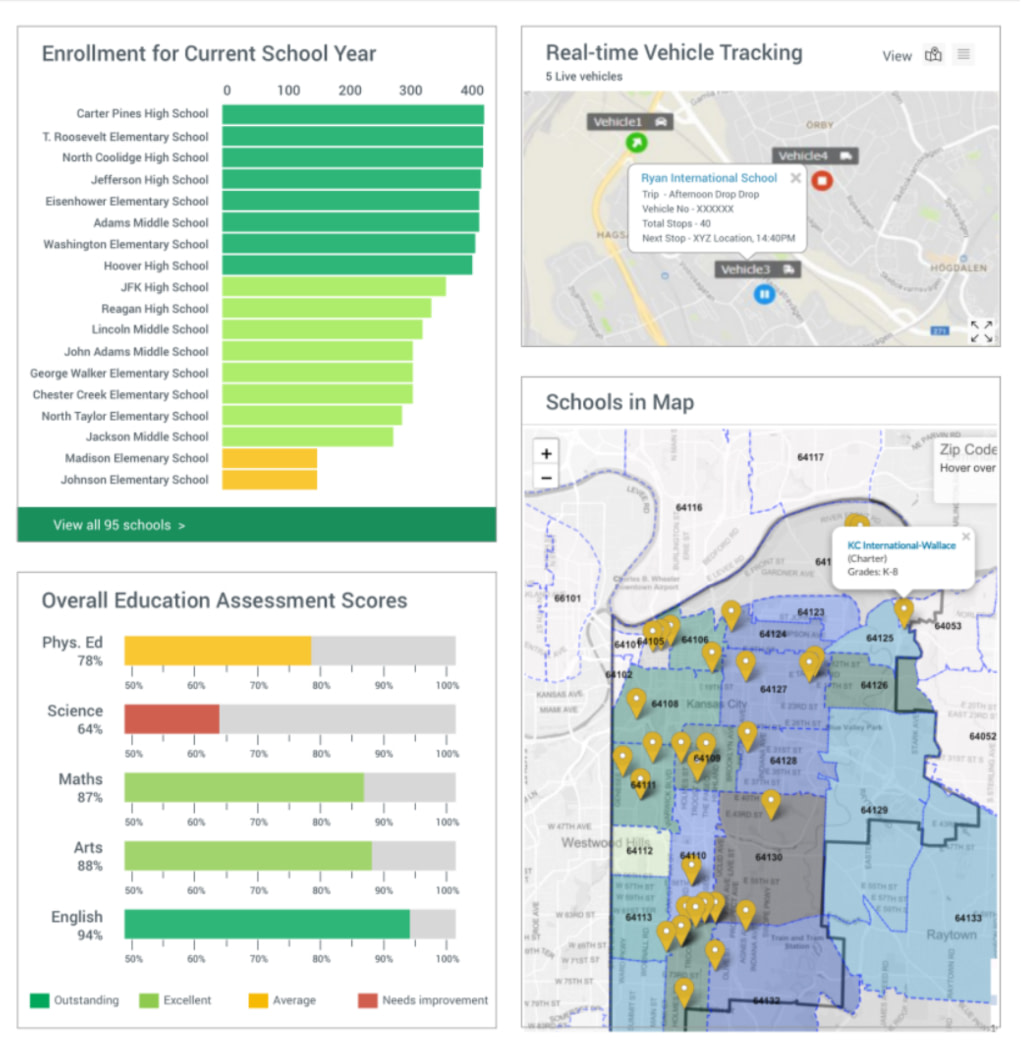 Cloud Based – Advanced Algorithms – Elevated UX – Zero Initial Set up
The use of technology to manage the resources and deliverables at a school is rewarding if it is beneficial in multiple ways. GREEN CHALK® is a cloud based platform with an innovative user response system using the latest technology with zero initial set up.
Customized Features – Smooth Migration from Existing Systems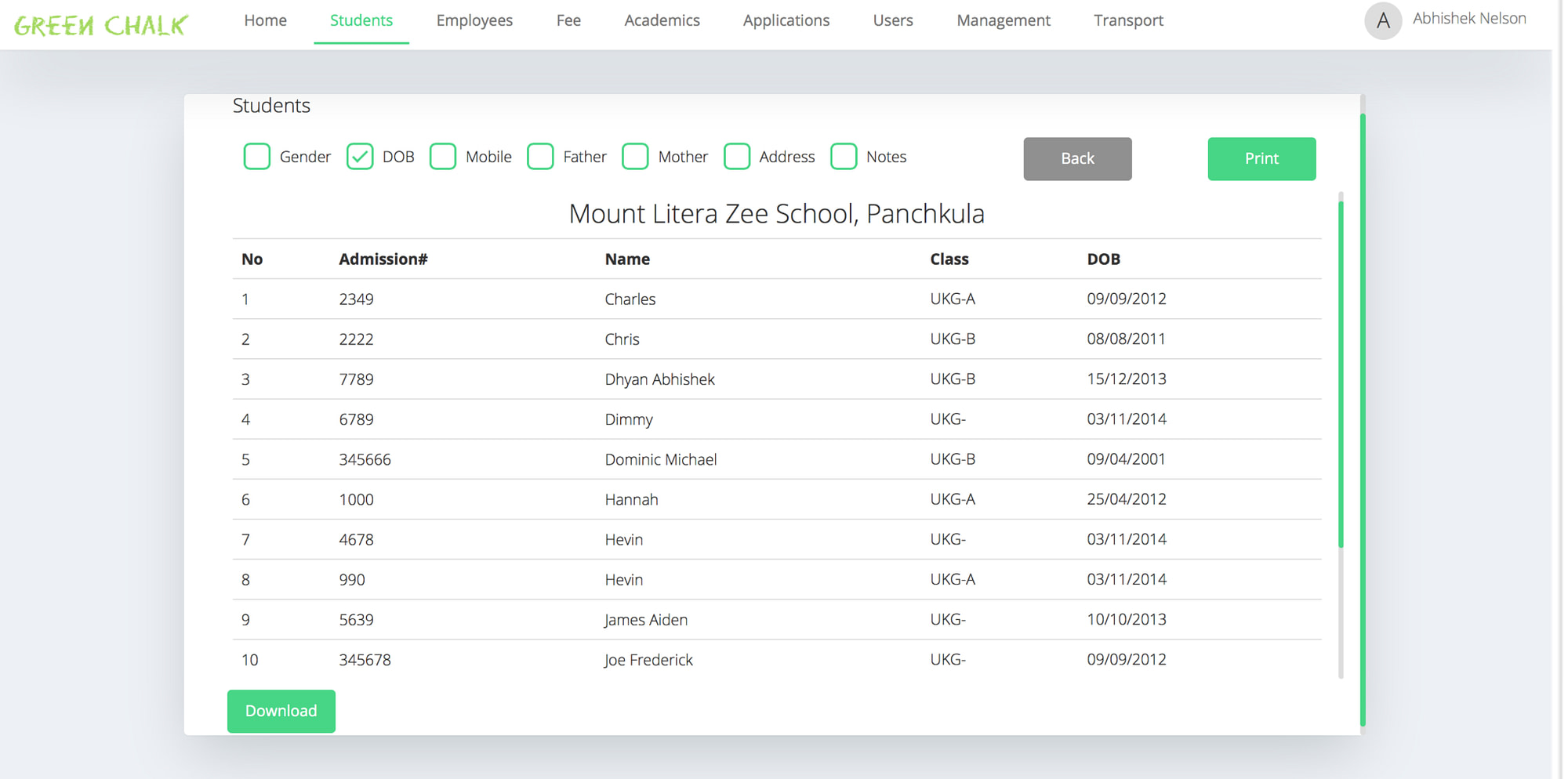 'Your GREEN CHALK® will speak for yourself'. We build systems to cater the
requirements for our clients. GREEN CHALK® will adapt to your school systems. Our innovative frame work and technology which is the base will be filled with the features that you may need so as to have a smooth migration from existing systems.